I'm proud to be part of this Inner Peace Acupuncture & Wellness Team.  I love that we're making a difference in the lives of so many women struggling with fertility challenges and hormone-related conditions.
My greatest passion is to help women experience normal and pain-free menstrual cycles, reduce PMS symptoms, and achieve motherhood.  I also have a special interest in treating endometriosis and uterine fibroids.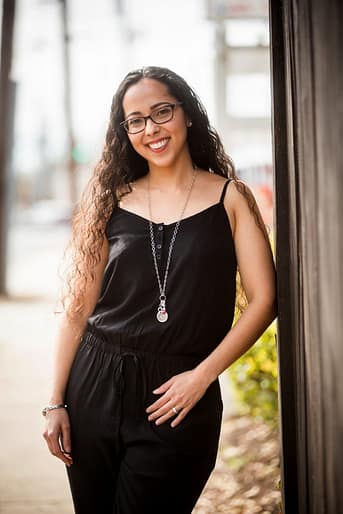 My journey with Oriental Medicine began when I was in my late teens. Like many young women, I was suffering from terrible menstrual pain that got worse with each passing cycle. I was told after many doctor's visits and ultrasounds that this was "normal".  I was presented with the option of taking birth control or getting pregnant and have kids. For several years, I managed the monthly pain by taking over-the-counter pain killers, which eventually lead to needing higher dosages to alleviate the pain. Not satisfied with the options I had been presented with and my lack of improvement, I decided to seek an alternative… Oriental Medicine.
With regular acupuncture treatments and Chinese Herbal Medicine, I was finally able to experience a pain-free menstrual cycle.  This experience motivated me to study the medicine that brought me relief.  After earning a Master of Science degree in Oriental medicine from Acupuncture & Massage College in Miami, Florida, I went on to complete a post-graduate internship at Shuguang Hospital of Shanghai, China.  I spent most of my time in the OB/GYN department there and experienced firsthand, how wonderful and successful integrative treatments can be for women's health.  After the internship, I worked at a busy clinic in Miami for six years before moving to Charlotte.  When I'm not busy helping patients, I live life to the fullest extent.  Here are five fun facts about me that you may not know:
I love dancing; especially to Latin music.
I'm a complete nerd and don't mind taking other people's tests for fun; my favorite test to take is science.
I LOVE food. Any kind, I'll try just about anything at least once. The weirdest thing I've ever eaten was pig's brain… Feel free to be "grossed out" LOL.
I am obsessed with natural makeup, and skincare. I make my own, seriously! I make my own body butter, moisturizer, lip balm, body scrub, and deodorant.
I still don't know how to ride a bike but I'm trying to learn.
In addition to using acupuncture and Chinese medicine, I'm also passionate about educating patients on the importance of good nutrition and lifestyle choices, and incorporating my knowledge of homeopathy, flower essences, and essential oils into my treatments.