Here are some success stories, hope, and inspiration from some of our patients. Some women have asked us not to show their photos. We appreciate your understanding.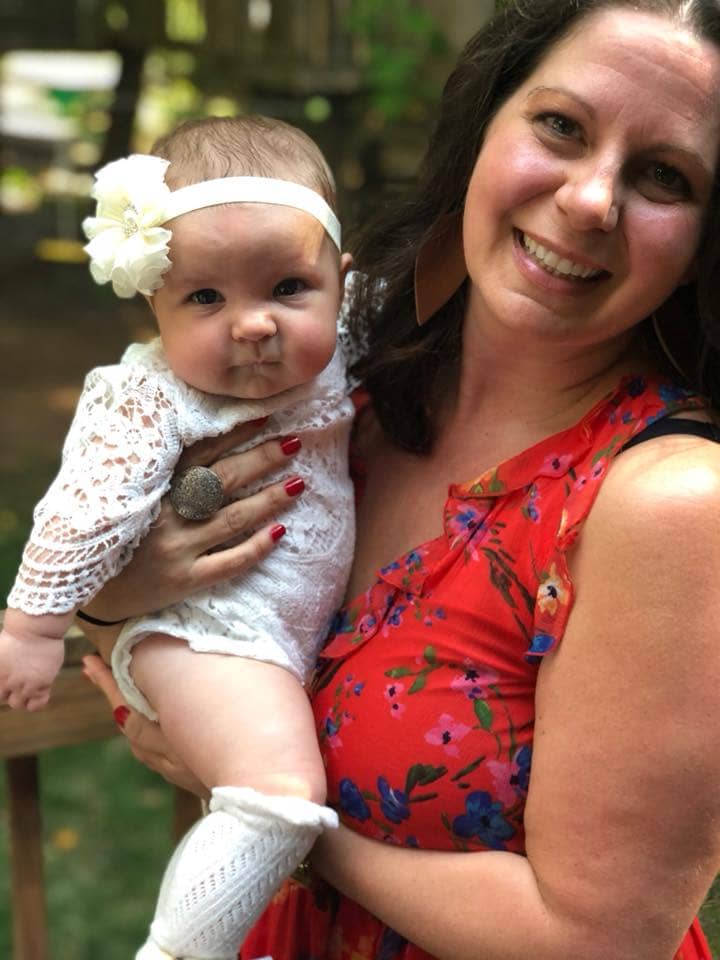 Holly L.
Getting Pregnant at age of 42 with endometriosis
I was referred to Adrienne's office through a friend of mine in Boca Raton that was also an Acupuncturist. He told me that I needed to see someone that specialized in my condition and specifically woman's health. At the time, I was looking for help, looking for answers and felt a little lost. I was suffering severely with pain from my reoccurring Endometriosis and did not want to take Lupron. We had trouble getting pregnant the first time, after 4 IUIs, 3 surgeries, and 3 rounds of IVF.
I started seeing Dr. Adrienne and she and her team carefully looked at my history and they knew they could help. I had to admit I was a little skeptical, and not sure this was an answer long term.
Dr. Adrienne, helped me tweak my nutrition and taught me things I never knew. After a few months, I was completely pain free! No more surgeries and no prescription medications needed! THIS was my answer I was waiting for!
One day, summer 2017, I went to her and said, "Before you start, I need you to know that I am 12 days late on my cycle." She immediately said, "You are PREGNANT!!" I said, "Nooooo, I am not, I can't be!" Now, the age of 42, I was sure I was starting "the change of life". After going back and forth, she convinced me to immediately go to the drug store after leaving her office to get a test. The rest is history, we were pregnant with our miracle baby!
A baby we were told, even during the IVF process, we had less than a 20% chance of having! I continued to go to Inner Peace during my pregnancy and still do today. The entire staff is amazing and they hold a special place in my heart because of how they have helped me and my family.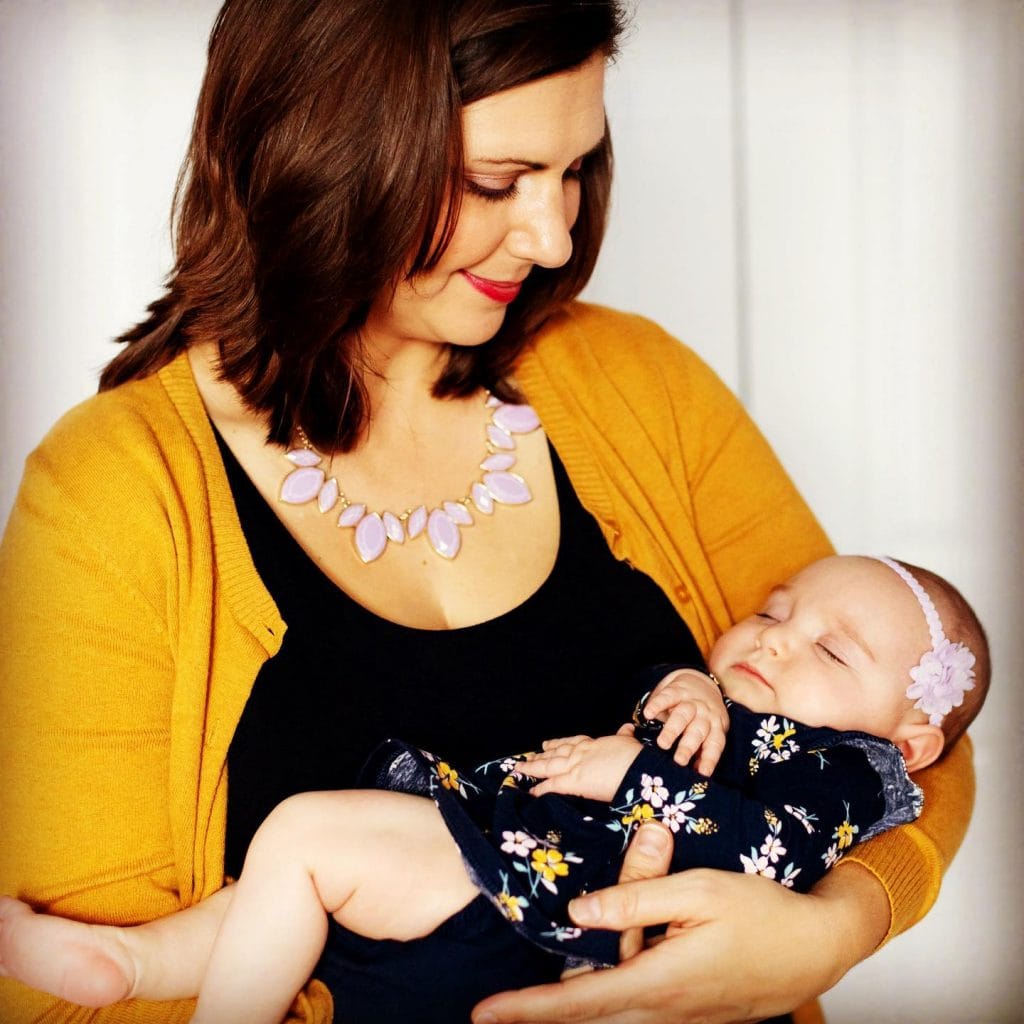 Laurie N.
Finding BFP after 5 miscarriage.
I have worked with Adrienne Wei and Inner Peace for over year now. Since I began acupuncture treatments with her, my life has changed for the better in so many ways. I first sought out acupuncture to assist with my struggles with fertility
Not only did Adrienne's services assist me with getting pregnant, but it also assisted me with feeling better overall physically and mentally. Adrienne's personalized plan for me was completely tailored to the issues that I was experiencing to help me get the best results possible. Once I started weekly acupuncture and changed parts of my lifestyle as she recommended, I quickly felt the benefits in my body and mind.
After a year of undergoing medical intervention and regular acupuncture, I finally became pregnant without IVF!
It was a long journey with lots of ups and downs. I doubt that without the help of Adrienne and Inner Peace that I would be here now over a year later. I am so grateful for everything I received from Adrienne and Inner Peace and continue to receive! I went to acupuncture during the pregnancy and continue to receive support from Adrienne throughout this process. Going to Inner Peace not only helped me on the road to parenthood, but it also changed me for the better as a human. From the bottom of my heart, thank you Adrienne Wei and Inner Peace for helping me to get here!
Jessica B. 
"I feel so lucky to have found Inner Peace Acupuncture! My experience with the entire team has been nothing but wonderful. From my very first visit a weight was lifted knowing i had a team behind me that has the knowledge and experience to get me through the challenges i face both physically and emotionally.   I came to Inner Peace Acupuncture feeling hopeless with extremely painful and debilitating periods on top of "unexplained infertility".  I was told high doses of pain meds or a hysterectomy were my only options to deal with my pain. It feels like a miracle that after 4 months of treatment i have had my first pain free period in almost three years.   Adrienne, Jocey and the IP team have given me restored hope in my future on this journey and i cant thank them enough!"
Pamela L. 
"I am 38 years old and honestly thought I was finished having children until I married my soul mate four years ago. We have been trying to conceive ever since.   My challenges were having only one fallopian tube and advanced maternal age. We tried everything possible to conceive during these four years. We went though two failed IUI's and recently failed my first and LAST IVF back in November.
After all that, I was physically and emotionally spent and wanted to give up. However, after hearing many success stories, I decided to try acupuncture and found Adrienne via a web search. I was immediately impressed with her credentials, and after one visit, I knew she was exactly what I needed. She listened to my struggles, understood everything I went through in regards to my fertility journey and immediately knew exactly which acupuncture treatment to start me on. Additionally, she put me on a Chinese herbal regime. I stuck with the routine and what do you know, after only 3 short months, I fell pregnant NATURALLY!   I contribute 100% of my ability to finally get pregnant to her!
Adrienne is so passionate about what she does. She's very knowledgeable about fertility in general from both Chinese medicine and Western medicine perspectives. But aside from the medical knowledge, her genuine spirit and kind heart are really what kept me interested in continuing my treatment with her. I am so blessed to have found her and will recommend her to anyone seeking acupuncture therapy for fertility purposes. "Thank you Adrienne for being my fertility Angel. I feel like I made a friend for life."
Ashley
"I came to Jocey at Inner Peace Acupuncture because I was diagnosed with PCOS.  I was told that I need to take Metformin, and IUI was my best chance to get pregnant.  I was initially devastated about the news but decided to seek help from an alternative source before I start any medication.  Jocey took my case, and her calming demeanor made me feel at ease instantly.  She listened to me, acknowledged how I was feeling, and came up with a plan for me after a very thorough consultation.  She advised me on what diet and lifestyle changes to make, and that with PCOS I need to take certain supplements.  After three months of continuous acupuncture treatment, herbs, and diet changes, my cycle became regular for the first time in years.  Another three months of treatment and I was pregnant, naturally!
Jocey is truly an exceptional practitioners.  Her compassion, expert knowledge, and genuine interest in my well-being are the reasons I will always recommend her to others. "
Kamala
"I want to express the gratitude I feel for the way that my life has been changed through the use acupuncture.  I am also a part-time license massage therapist, and because of this I suffer from pain in the lower back and scapula tension.
I have been an unwavering weekly patient of Jocey Rodriguez for over 2 years. As a first time patient of acupuncture, I did not know or understand its power.  As a result, I discovered is that the relief that I feel is not only because of acupuncture, but its the Acupuncturist. Jocey cares about you, your health, and your well-being.  She has the ability to connect with the patient, assess the problem(s) and solve it. It truly pains me to lose her as my acupuncturist. But with her talents she is sure to bless her new clients with her expertise and professional style."
Diane C.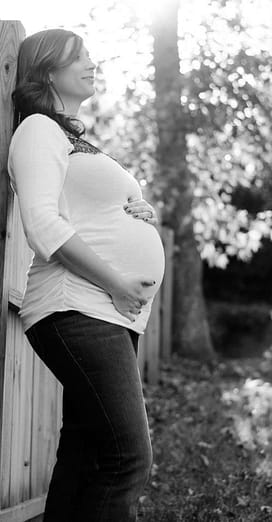 "After 2 years of trying to conceive, it was recommended by a fertility specialist that I move onto IVF. However, I believed that I needed to exhaust all natural options to conceive first. Upon meeting Adrienne, I felt supported, understood by her and hopeful that I would conceive. She taught me how to decrease my stress and anxiety levels, adjust my diet, to include herbal teas and monitor my cycle.
After four months, I became pregnant.  Although I miscarried my first baby, Adrienne was beyond supportive for both my physical and emotional well being as I recovered.  Adrienne got my body back on track by adjusting my diet and herbal teas, and within one month, I was pregnant again.  I continued acupuncture throughout the first trimester. My husband and I are expecting our first child Christmas Eve. The process of becoming pregnant was frustrating and disappointing, but with Adrienne's expertise and support, I was able to conceive naturally!"
Amanda S. 
"I was diagnosed with endometriosis and adenoma at age 28.  I googled and found Inner Peace Acupuncture.  I made an appointment because their specialties were women's health and infertility.  Being newly engaged, I am not ready to have a baby but I was ready to have a normal menstrual period with no pain.  I was surprised how detailed the initial consultation was.  It seemed so different from regular OB/GYN's office where I always felt rushed.  I was given a treatment plan for three months that included diet changes, supplements, and many other alternative techniques to ease the pelvic pain.  Within the first month of treatment, the pain during my period was dramatically reduced.  After three months, the pain around ovulation and period time had reduced to minimal discomfort.  I can not believe the results.  My treatments are now once every three weeks for maintenance.  I still have flare ups and from time to time, but the difference acupuncture made was tremendous"
Karen P.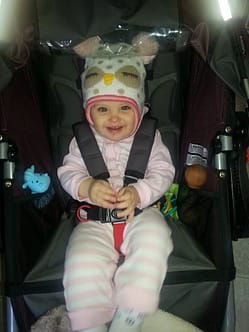 "I have always had very irregular periods.  After starting treatments with Adrienne and Jocey, and taking herbal teas, my periods were regular! I could not believe it.  When my husband and I decided we were ready to try for a baby, I started fertility treatments and we got pregnant right away! It was wonderful!  Adrienne and Jocey are highly skilled, answered all of your questions and guided you through your treatments with ease.  I always have people ask if acupuncture is painful? But all of our treatments have always been pain free and relaxing.  I have continued my treatments during my pregnancy as well to help with my nausea and other side effects. It has worked like a charm to help me feel better during my morning, noon and night sickness!  I highly recommend Inner Peace Acupuncture to anyone trying to pregnant! Everyone there is amazing!"
Catherine M.
"After an easy conception with my first child, I was really disheartened by the trouble my husband and I experienced trying to conceive a second child. After 8 months of failed attempts I decided to try acupuncture and was drawn to Inner Peace because of the "whole-self" approach featured on the website. From easy online scheduling, to a comfortable and inviting environment, to sincere and compassionate care – my entire experience with Inner Peace has been fantastic! I was also really impressed with the all-natural, fertility supplements Adrienne developed to support her patients' customized treatments. After just six weeks of treatments I conceived my second child!! I will be eternally grateful to Adrienne and her team for turning my dreams into reality."