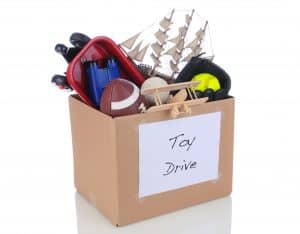 We are excited to announce our first ever Toy Drive to benefit Camp Care.
Help to make a child's Christmas wish come true.   All toy donations will be going to Camp Care, which is a camp that supports children who have or have had cancer and their families in the Charlotte area.  We are looking for toy donations for Infants to Preschoolers.
Bring in your donation and you will be entered in to win a $50.00 Visa Gift Card.  Also for your donation you will receive a special gift from us at Inner Peace. Toy Drive will be going on from 11/17/14-11/29/14.
To find out more about Camp Care please visit: http://campcare.org/about/